Happy New Year loves!! ​While I know the month is basically halfway over, I have finally chosen my word for 2019! Last year I had 5 really great words, so it was really hard to come up with one that resonated with me! Over the past few years, I have noticed a pattern in my creative ways. I come up with an idea that I love, do lots of research on the idea, make an email, create an Instagram, gather inspiration, tell a few select people, sit on the idea, then I'm done. I'm left with an unused Instagram, and too many failed ideas. To be honest, this has happened more times than id like to admit, but here we are. I have about 17 Instagrams y'all- there is your proof!
I am speaking this into existence for 2019 and beyond! I will follow through. I will not give up. I will EXECUTE! I love the word execute beaucse it's strong! Execute means I will get shit done!! While I have a few creative projects on the horizon, I know I will get distracted so heres what I plan on doing when I'm trying to execute my ideas!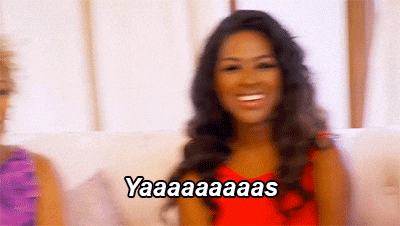 1. grab everything I need for the project
2. make a to do list
3. put phone & apple watch on do not disturb
4. log out of socail media accounts
5. set a timer for an hour - to see how much work gets dontdone
6. have water and snacks so I dont need to get up - unless going to the restroom
7. put on calm music and get to work!
I also put to gether a list of books and bullet journals for following through with goals, ideas, and projects! You can access this here! I will be starting with listneing to How to Get Sh*t Done by Erin Falconer!
I'm so excited to share my project with you all towards the end of the year! Do you like having words or goals for the New Year? If so I want to know & how you achive them!
XOXO,